clarinet & Saxophone lessons
in the middle of the Südstadt in cologne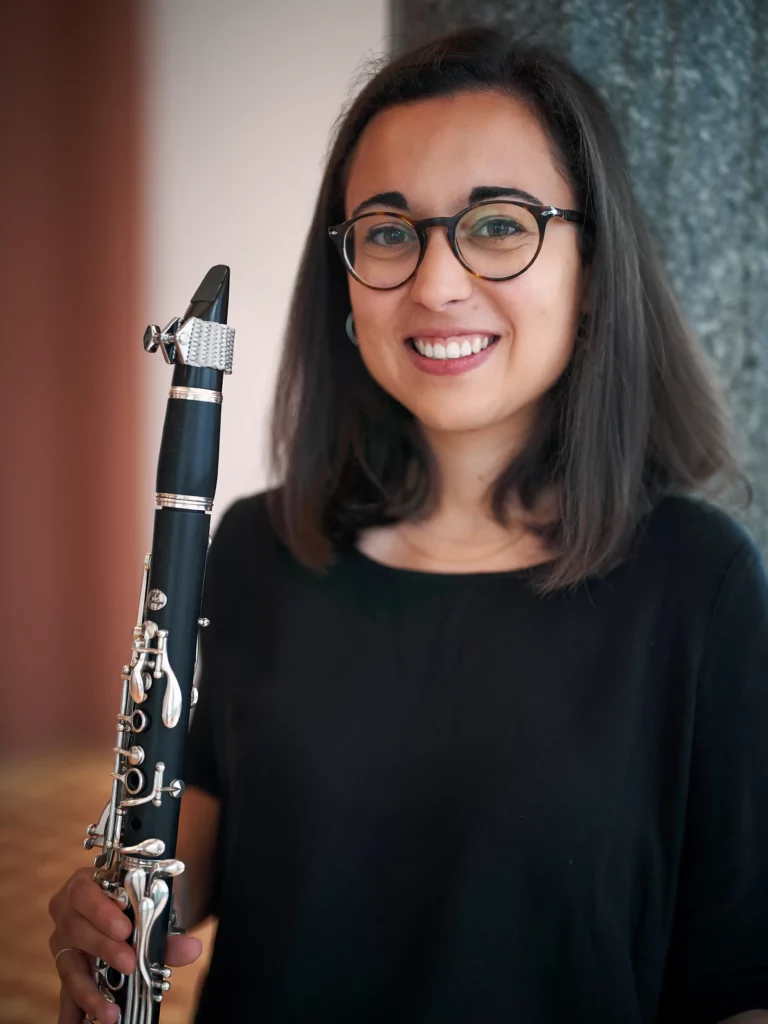 My name is Anais Pasanau Miró, I'm a professional clarinettist and am teaching clarinet as well as saxophone.
Together we learn the first steps on the instrument, practice new pieces or work on sound, technique and interpretation.

I understand the lessons as an enriching experience for teacher and student, because we both learn from each other, and in exchange: you share with me what you want to learn and I try to pass on the best tips and my knowledge and experience.
Lessons can be given online or on-site in my studio in Cologne. Depending on availability and preference, we can meet for weekly classes or arrange flexible class times: The choice is yours!
Let's get to know each other soon in a first trial lesson?
Weekly lessons:
30 Min – 78€/Month
45 Min – 106€/Month
Pack of 5 :
30 Min – 135€
45 Min – 180€
Pack of 10:
30 Min – 250€
45 Min – 340€
Here is where the lessons take place: